Check back for more posts on the Oximeter. Here's the link for the Maker Faire recap.
I ordered a finger pulse oximeter online, which was waiting for me on my porch when I got home yesterday.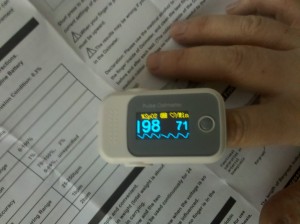 A pulse oximeter measures a couple of important human body functions- the heart rate and hemoglobin oxygen saturation. Heart rate monitoring is important for heart problem detection, and oxygen saturation levels can indicate respiratory problems. For the record, a normal resting heart beat is between 60 and 100 beats per minute… a heart beat on the low end of normal indicates an efficiently running heart. A normal hemoglobin oxygen saturation percentage is between 95 and 100%. Simply put, this means how easily does hemoglobin transfer oxygen molecules into and out of its surrounding fluid.

Want to know more about this?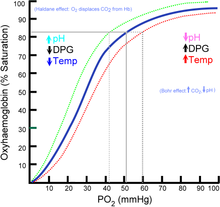 The way this Oximeter works is really interesting. There are two LEDs, each sending out light of differing wavelengths, facing a photodiode (converts light to current). You put your finger in between the LED and the photodiode.
The blood vessels expand and contract with each heartbeat, and the pertinent signal bounces in time, allowing the heart rate to be calculated. The oxyhemoglobin ratio is calculated from the absorption of the light ratio of the two differing wavelengths.
Of course I had to open it up.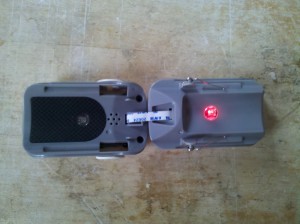 And then a little more.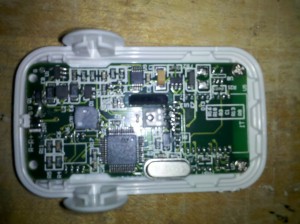 So it's now broken since I unfortunately snapped the ribbon cable keeping the two halves together. Even though I soldered it back together, it will only power on and does not work anymore 🙁
It is powered by a STM32F103C8T6 with a 8MHz crystal.
…I just ordered two more.