Loquacious and Lovely are two climbable, interactive unicorns that "talk". This Public Art piece was designed for massive public interactivity, and the first stop is at the Burning Man Festival in Black Rock City, Nevada during the first week of September, 2015. We are thrilled to have received a Burning Man honorarium for this project!
Check it out! These unicorns got their photos into press, both pre and during the event!
Reuters
CBS News
Yahoo
MSN
NY Daily News
Salt Lake Tribune
Totally Cool Pix
IMG Features
Design You Trust
FusFoo
SFist
Technical.ly Brooklyn (post event)
Technical.ly Brooklyn
Both unicorns have a speaker concealed in their bellies and two voice boxes are mounted nearby on carnival themed posts with microphones in them. When a participant speaks through a voice box, their voice comes out of either Loquacious or Lovely, creating a delicious interplay of human creature dialogue!
Nighttime video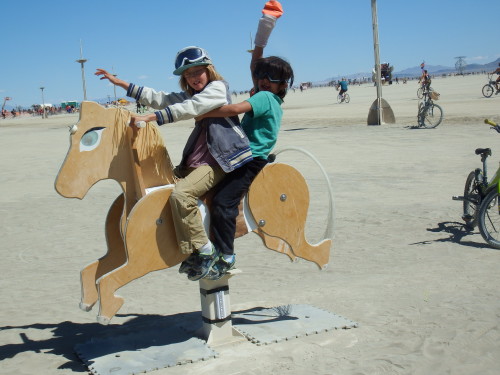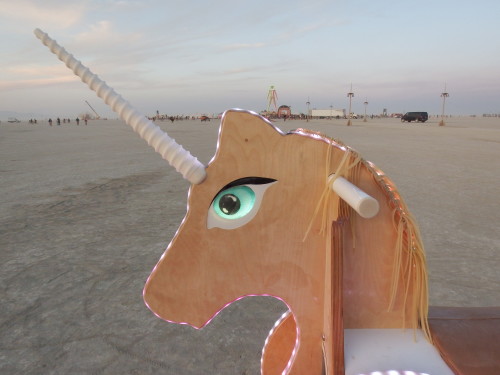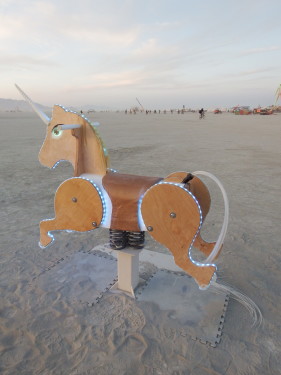 This project is partially funded by Burning Man, but we got a little boost from KICKSTARTER!
Thank you to all 84 backers, holy crap, 84 of you! David Bressler, Eric Mortensen, Matt Kaplan, The Roden G, Buff Sanitized & E-Lo G, qdbp, Anthony DiPrima, Brian S. Chung, Mike Hord, Matt Albrecht, Rachel Kalmar, Martha Hipley, kscottz, Mike Mattana, Leisure Cruise, Ashley and Jack, Theresa Sullivan, Caroline Sinders, John and Janice Tostado, chrystal a ward, Keith "Flipit" Privett, Tom Matthews, Damian Masterson, Elecia White, Louis Beaudoin, Michael P. Consoli, Shawna Miller, AnnMarie Thomas, The force, Fabienne "fbz" Serriere, Matt Mets, Chris Widget DiMauro, drelabre, Lynn, Leah Ferrer, Ben Johnson, Lex Kravitz, Cheryl Yong, Charlene Goh, John Walter, William Elison, Icis Machine, mhenstell, Sari Botton, Jamie Sher, Arlene Fritz, Timothy LaBuda, Rolf Levenbach, Randi Klett, Radio Diaries, Scott Anderson, Jeanne Schroeder, Nora Robertson, Shayna Gentiluomo, Jacob Joaquin, John Benton, Nicole Nasser, .:oomlout:., Holly Hudson, Larissa Swanland, Tree Hugger, Matt Joyce, Alicia Gibb & Lunchbox Electronics, David Malvaso, Joanne Jong, Garrett Mace, Simon Wilkins, Natalie Corn, Tony Falkenstein, Jared Klett, Mike Szczys, Ivan Lazarevic, The Life Cube, Christopher Lewis, Billie Ward, Justin Day, Lisa Modifica, Annette, Barbara Kravitz, Matt Berggren, Ryan O'Horo, Shana Falana, Thomas F Cingel, Kenji Larsen, Ange, M. Hans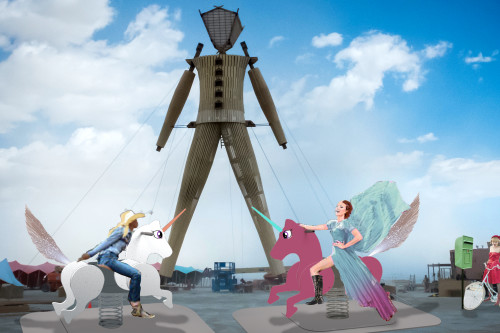 Photo credit: Billie Grace Ward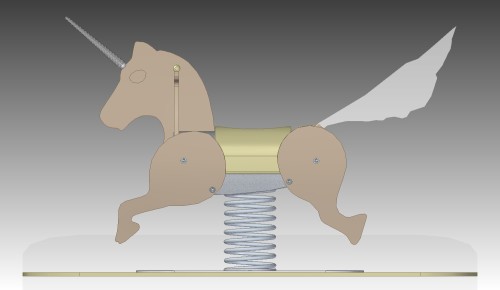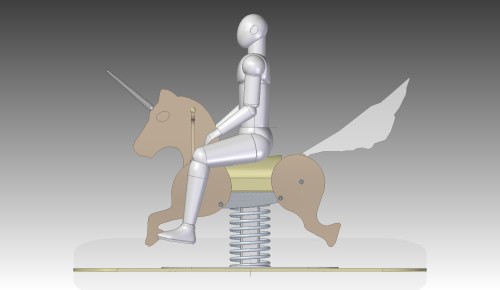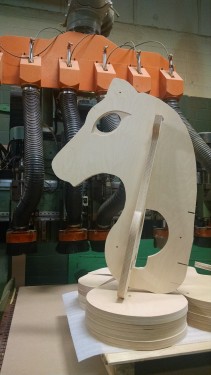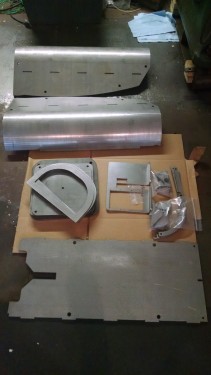 Video here http://youtu.be/5aYbo7Q8AEk
This project is a collaboration between Sophi Kravitz, Oliver Tanner, Adelle Lin, Gustavo Sandi, David Shelhart, Justin Day, Mary Leary and Max Henstell.