Hello!
I've been writing over at Engineer Blogs since February 2012. I've written 7 posts so far.
As I blog at EB more, my plan is to focus more on writing about Making Time For Projects
and Creating Freedom-based Income 🙂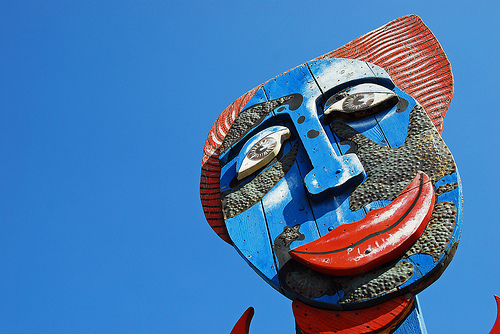 Thanks to Jeannie for the photo

My thoughts and ideas on this are many, and I write for those who have already found their passion. In my case, my passion -electronics and product design- cannot be shaken. Each day comes with a burning to solve a problem, create a new product, finish a project or in rare cases, clean up my shop.
I have gotten several emails from people who question how I have time to make so many projects.
So how am I doing this?
After working as a Design Engineer for several years, I came to the realization that no one would ever hire me as an engineer with a flexible schedule, or for less than 50 (60?) hours per week. A Design Engineer job means you belong to the company that hires you. In return, you get a sweet salary, health insurance, 2 weeks of paid vacation and some sick time. Plus retirement money in many cases.
I decided to take a chance, jump out of Engineering and into in Sales, where I work about half-time. The schedule is more flexible simply because I'm dealing with people all over the world and in different time zones. I gave up the health insurance (I pay for my own) and the 2 weeks paid vacation (I take as much unpaid vacation as I want).
I am lucky to pick up freelance design work on the side and have recently started Marketing consulting for New Products. Want to hire me? Email Me
So if you're in an job and desperately want to have time for your own projects or start a business, going part time is an excellent option. You don't completely give up your income, which is helpful. If your job won't let you go part time or flex-time, then you have to look for one that will- or switch fields. It's a definite risk AND you have to find the part time job that pays enough to pay your bills.
I will reach my 2 year anniversary of Not Working Full Time at An Engineering Job on July 2nd. I think these have been the best two years of my life so far.
UPDATE: My sister Ana Kravitz has a Analytical Marketing Consulting practice for website analytics and she is called MIX Analytics!