2012 Texting Trapper
The Texting Trapper detects when a nearby cell phone is texting, calling or accessing the internet. Length of texts are shows in a large VU meter form.
Mechanical design by Oliver Tanner
Exhibited at Bay Area Maker Faire May 2012.
2011 HeartBeat Dome
The HeartBeat Dome uses an oximeter sensor to trigger a deep subwoofer heartbeat sound and flashing LED lights. A 900 cfm fan is placed at the top of the dome for comfort in the 100+ degree weather. Using biofeedback, the user can modulate their own heartbeat.
100% solar powered. Exhibited at Burning Man 2011, World Maker Faire NYC 2012
Featured in a Popular Mechanics article Coolest Stuff at NY Maker Faire
Project partner: Lex Kravitz
Mechanical design by Oliver Tanner
2011 Ear Lamp Bouquet
Analog circuitry is in charge of defining the color that this lamp can be. There are 15 silicone ear castings, each with a single million-color LED within. Exhibited at Bay Area Maker Faire May 2011.
Mechanical design by Oliver Tanner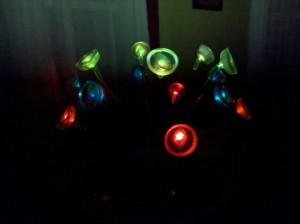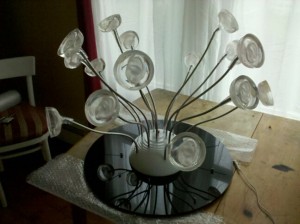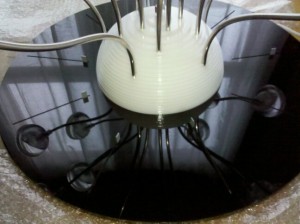 2011 Radiation Orchestra
Piece senses background radiation in 4 locations and plays different sounds for each.
When the piece is hit in more than one place at once, the sounds merge together.
Piece exhibited at Kingston Museum of Contemporary Arts January 2011 and Bay Area Maker Faire May 2011.
Mechanical design by Oliver Tanner.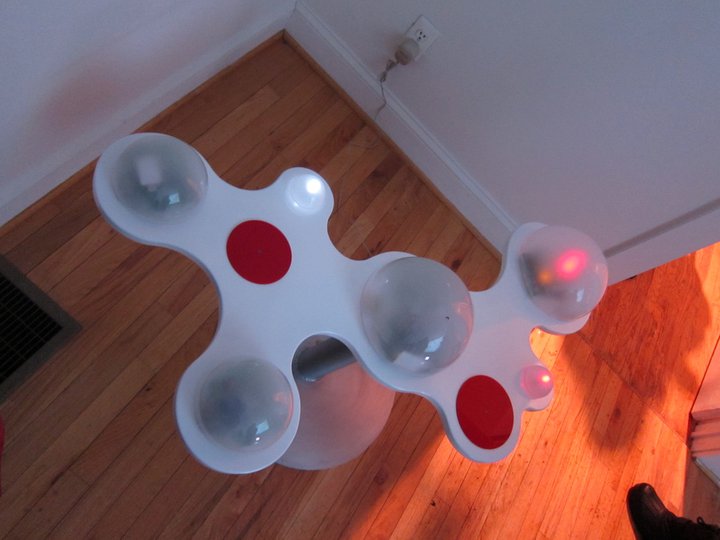 2010 Radiation Collector
Piece senses background radiation with Geiger-Muller tube and translates the signal into sound and light.
More information about this piece HERE. Piece exhibited at Burning Man 2010, Kingston Museum of Contemporary Arts Jan 2011 and Bay Area Maker Faire May 2011.
Click here for 4 second video of piece reacting after collecting a stray piece of radiation
Radiation Collector at Burning Man 2010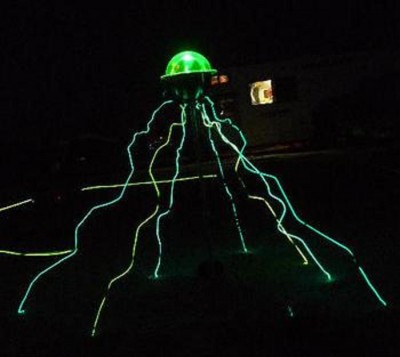 Closeup of Radiation Collector electronics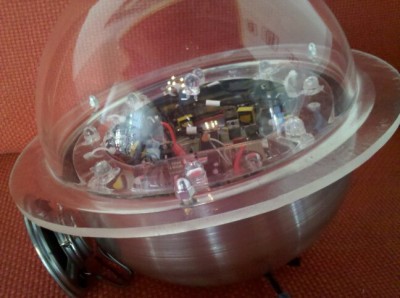 Me with Radiation Collector during installation


2010 Safer Heated couch version 2
Low voltage (24VDC) version. Installed heating wiring, connectors and controller into IKEA couch.
2010 Chocolate Hardware
Chocolate hardware created with delicious chocolate from Lucky Chocolates
Mold making and process design.
I designed these for a Solar Hardware company's marketing treats.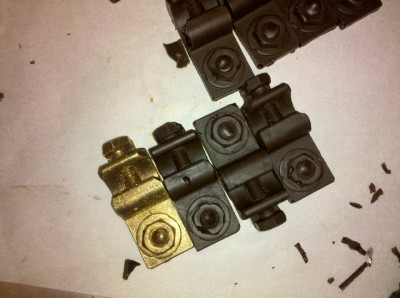 2010 Solar panel table
I designed a conference table for a Solar Company.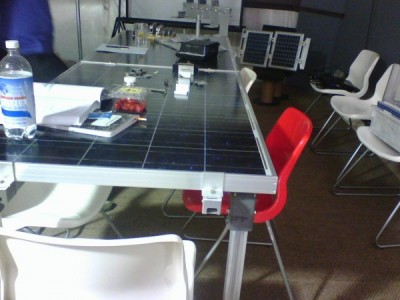 2009 Moving Bench
Electrical/Controls programming and design of speed controller and UI (touch screen user interface) 4'x2′ steel bench installed on Prince Street in Manhattan.
Vibrating motor with variable speed controller adjusting slowly at approximately 1000 – 1500rpms moves the bench.
Mechanical design by Oliver Tanner, OT Model Fabrication
Project designed for Pinscreens, Inc.
2008 Ice babies!
5 cast ice babies (2′ high) posed on front lawn. Mold making.
2007 Bed
Full size welded bed frame from steel, with disassemble design so that it can be carried up narrow staircase.
2006 Ear Lamp
Lamp with silicone ear shaped LED light.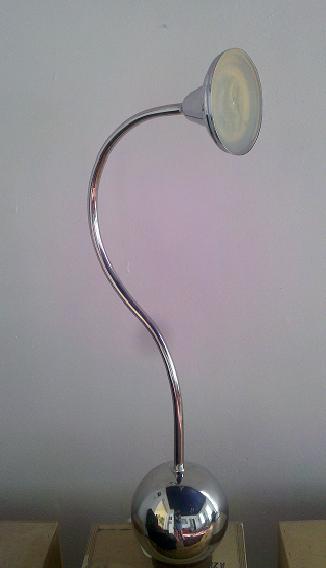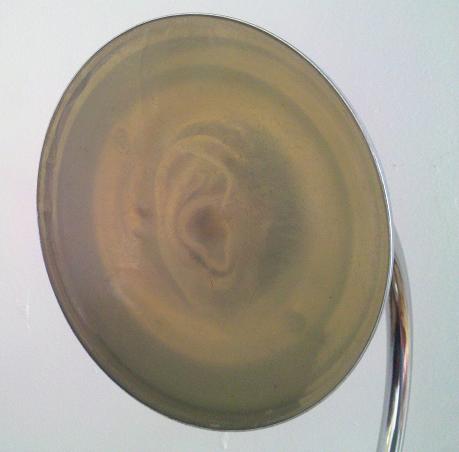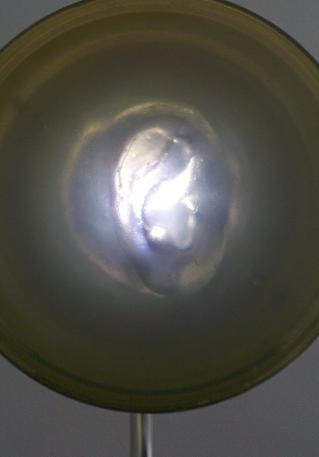 2005 Heated couch #1
Full size sleeper couch rebuilt from 1970's frame, then heating wires and a controller installed.
2005 Karela
Cast urethane plastic. Mold making and casting.
2004 Dear Honey,
12 minute film short starring an all animatronic cast. Animatronic engineering for noisyNORA studio.
Animatronics have 5 motors inside their heads and are operated with remote controls.
Click here to see 30 second film clip of character Lavinia
And here is the full length version!

2002 Concrete countertop
Custom concrete countertop with lights sunk into it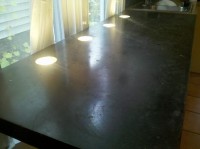 2000 Mechanical doll
All jointed, pose-able doll prototype created for Good Sharing, a toy company.