I'm building a giant bar graph for the Maker Faire in San Mateo, California.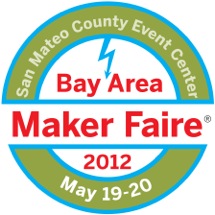 If you're there, you'll be able to use it to show your cell phone power level when you're texting, calling, or going online. I'm definitely nervous about how this is going to work with so many phones in the area and am hoping that it doesn't just stay full on all the time.
I just bought a 5dB attentuator and it may need to be added onto the circuit as this design is VERY sensitive and works from over 4′ away.
I looked at a bunch of LED panels online, and while they're really cool, they're too expensive.
I found this youtube video by DT Productions. The most exciting part is at 1:40 where they turn on their panel. DT Pro unfortunately doesn't introduce themselves or seem to have an obvious website, so if you know them, please list their info so I can credit them.
I've decided to use their idea as the basis for my bar graph. Each panel will be mounted on an 8 x 24″ piece of foam or aluminum board (depending on how hot it gets), and hold about 110++ LEDs. There are 10 panels, so it will be about 9 feet high (with 2+ feet of framing etc.).
The LEDs are specc'd per roll as 36 Watts at 12V. So I'll need a switching circuit to go between the LM3915 driver and the LEDs.
One of my earlier posts briefly discusses using a transistor as a switch and how to calculate it. I'll be using a power PNP transistor since my bar graph driver puts out an active low signal.