My brother Lex works in a lab with a lot of mice. Some of the people who work there have a job weighing mice.
The mice need to get weighed everyday, I guess their weight is one way to tell the scientists if they are healthy or not. There are many, many mice in labs and people spend a lot of time weighing them.
We thought a small inexpensive digital scale to put in each mouse-house would be great! The scale could log the weight of the mouse every time the mouse jumped onto it.
This scale was purchased on Amazon for about $8.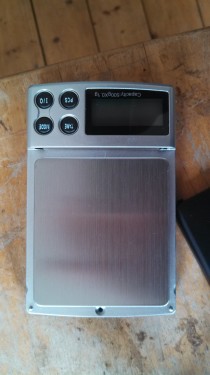 I proceeded to take it apart, exposing the goodies within. The electronics aren't very interesting, a blob hiding something or other which talks to an Atmel Serial EEPROM. There are also some capacitors and resistors and a nice LCD screen on the front.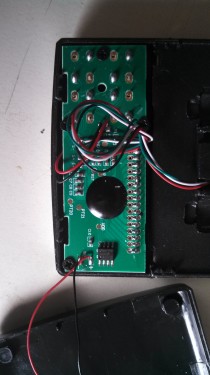 But actually….in order to hack into the scale, I don't care about all of that. The only thing I need from this assembly is the scale, that is, the weighing piece. It's called  a strain gauge. This post- is in progress. Check back!